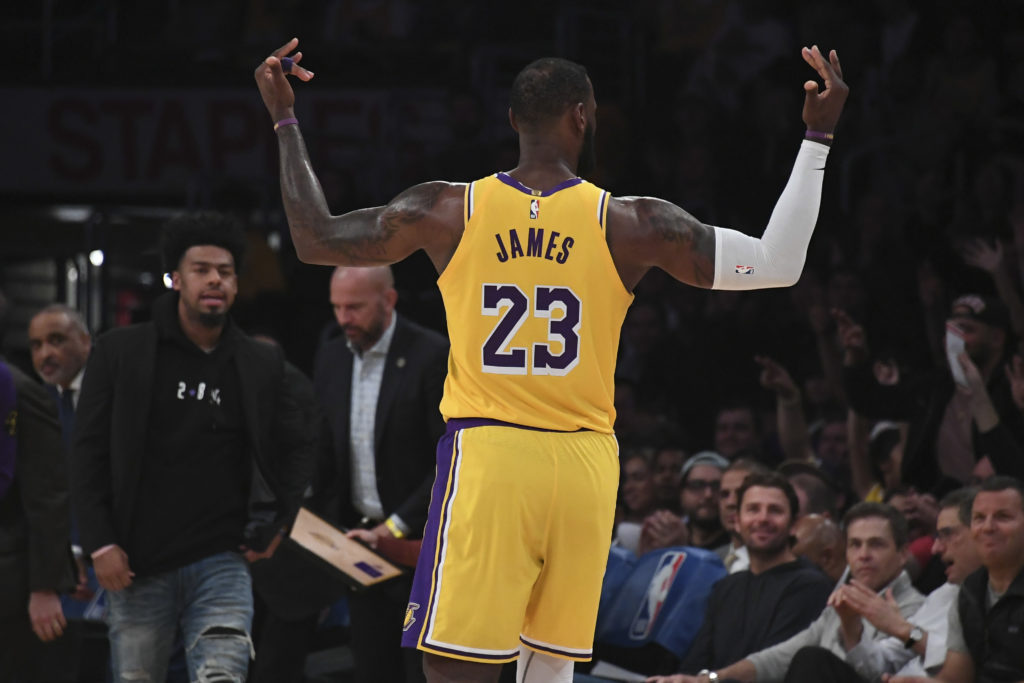 These are unnerving times for all of us. Daily routines haven't been disrupted, they've been upended. Cable news shows are nightmare fuel. The days on the calendar run together like nothing I've ever experienced — I can't tell you which day of the week it is without actually looking at my watch first.
To be honest, thinking about basketball hasn't even been a real priority. My days are filled with a new type of work-life balance that involves navigating my kids' "learning from home" schedules while managing my own "telecommute" priorities. Having my family home all the time has meant more meals to cook, more dishes to wash, more picking up and tidying to do, more….everything that is a domestic duty. My wife and I split things up as best we can — she has her own work duties to manage — a true division of labor that we tackle daily.
No one knows how long this will last. There is no light at the end of the tunnel; I'm not even sure if we're in the tunnel yet, honestly.
While basketball has been put on the side burner and has been lowered on my list of priorities, I miss it dearly. Over the last several years, I (along with my family) have dealt with real tragedy. While I won't get into that stuff now, I will say that in those times where things were hard, basketball — and the Lakers specifically — served a crucial role in helping me cope and get through. Watching the games and investing myself in the results and progress — whether it be hoped for, realized, or left unfinished — was something I looked forward to daily.
I looked forward to seeing how D'Angelo Russell and Julius Randle developed. I got excited for Lonzo Ball's new brand of uptempo basketball that enveloped his teammates. I marveled at Brandon Ingram's tools and incremental progress towards becoming an impact player. And then LeBron came on board. And then AD was swapped in for many of those young guys. We saw a team of youthful exuberance turn into a veteran one with high expectations that they met head on with a vigor and joy that was, frankly, unexpected.
That now too, however, is gone. It is especially difficult considering the trajectory this specific Lakers team was on. The last time we saw this team they'd lost to the Nets, but just before that they'd had their two biggest wins of the season. They were, unquestionably, beginning to round into form and showing signs of what they'd be when the chase for a championship ramped up. All of that is now paused indefinitely, with no certainty we'll see a completion of a season that was looking so promising.
And, honestly, it sucks. It doesn't suck like "oh, millions of people could get sick and our hospitals get overrun with patients" — it's important to keep perspective, here. But in a world where we could use a release and reprieve from the overdose of reality we get through government decisions and doctor proclamations, the NBA and the Lakers can't give it to us. And while the NBA season wouldn't "heal" us from the virus circulating the globe, it would certainly contribute to giving us the type of levity that can surely help heal the mental strain we're facing on a day to day basis.
So, in a way, while I feel like I don't have the time for it that I normally would, I miss the NBA and the Lakers more than ever. Looks like back down the youtube rabbit hole I go. Right after I wash these dishes and respond to this work email.