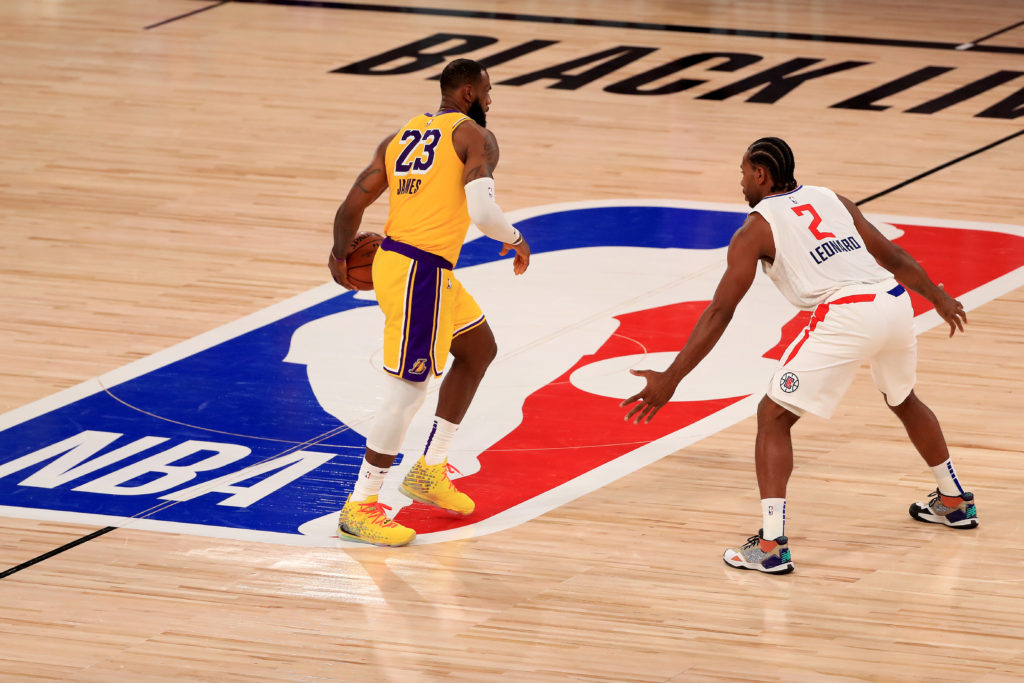 In this episode of the Laker Film Room Podcast, me, Pete, and Mike take a tour of the Western Conference to examine the landscape heading into the off-season.
We started out by analyzing which teams are likely to be better or worse next season and why, then we transition to which teams are in the best position to challenge the Lakers for the top of the conference. There was some lively discussion about the Rockets potential to flame out next year and a lot of discussion about what the Warriors look like as their best players return from injury.
We wanted to take a look at this stuff now in order to be able to reexamine later — both after the draft and free agency, but also during the season to see how things relate back to these initial thoughts. This is a part of us starting to look around the entire league during one pod a week, so we hope you all enjoy it.
You can listen to the full episode below.
If you enjoy the Laker Film Room podcast, please subscribe, rate, and review in iTunes. Additionally, if you want to support the work we do here at Forum Blue & Gold, please consider donating via Paypal, Venmo, or supporting us monthly via Patreon.