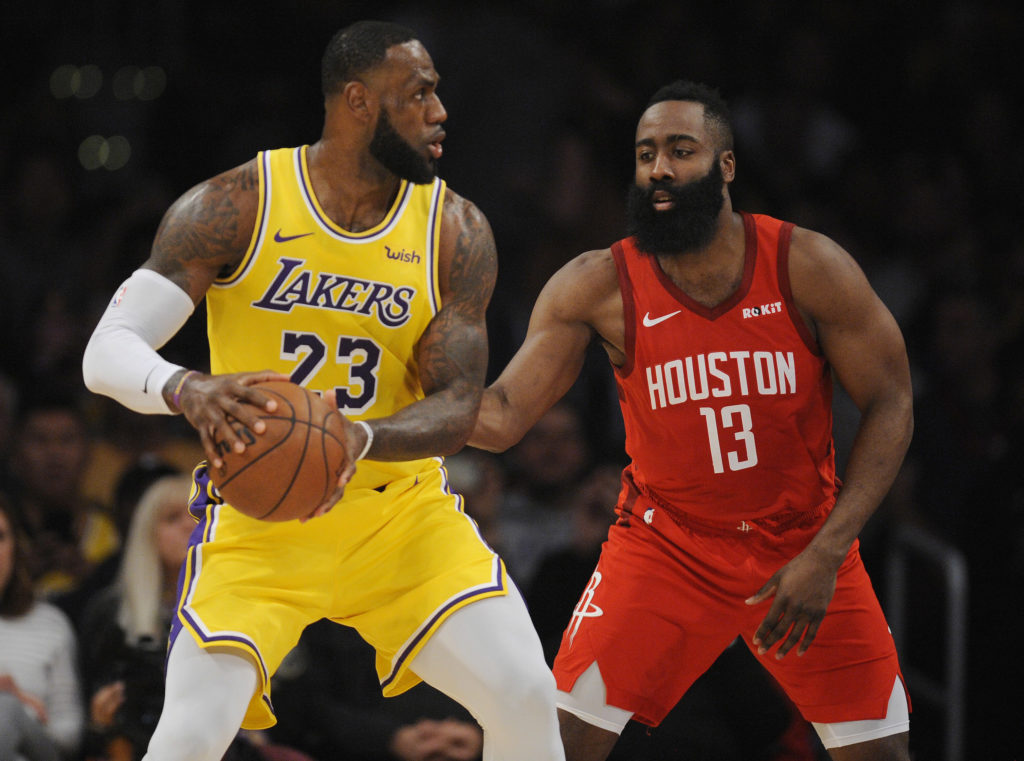 At 7-3, the Lakers are at the top of the Western Conference — tied with the Suns. For all the hand wringing about how well (or not) the Lakers have been playing, they're winning 70% of their games through their first 10 games which is roughly the same pace they were on last year when they went 52-19.
Has the basketball been as good? No, it has not been. Their collective effort has waxed and waned and their defensive attentiveness is not as good. This latter part, as frustrating as it can be at times, makes sense. The Lakers, as a group, are not as good defensively this season as last. Particularly as help defenders. The Lakers were an elite helping team last year and if there's a place where losing Danny Green, Dwight Howard, and not having Caruso for much of this season has shown up most, I'd say it's been there.
That said, this team continues to show us flashes of what they can be when they're all engaged and on the same page. They remain a team capable of scrambling at an elite level, showing high at the level of the ball and recovering well enough to force kickouts and offensive resets by their opponent. And then, with their collective individual defense at the point of attack, they're able to stymie those last ditch efforts to get a good shot late in the clock.
Of course, the team has not often been all engaged and on the same page. Or at least not as often as anyone would like. I do think that time will come, particularly as the new guards in the rotaion (Dennis, Wes, THT) get used to playing in this style with more reps. But, in the meantime, there's going to be some head scratching and frustrating possessions. Hopefully the "meantime" isn't for much longer, but a few more weeks isn't out of the question. Let's give this team 20-25 games to get their bearings and when we have more data.
Until then, the Lakers have a game vs. the Rockets tonight. At 3-4, the Rockets are under .500 and currently sit 12th in the West. Of course, the difference between 3rd and 12th is 1.5 games, so don't let the numbers fool you. Houston has the ceiling of a good basketball team, but the turmoil from James Harden's trade request and then the COVID protocols several players violated, forcing quarantines, has thrown them off track. Still, though, this team has some very good top end talent and should still be considered pretty dangerous night to night.
That all starts with Harden, but we know plenty about him, so let's move onto the new additions. Namely, free agent signee Christian Wood and the addition of John Wall via the trade with the Wizards that sent out Russell Westbrook.
Wood is the exact type of big man you'd want to pair with Harden. He's a really good roll man who can play above the rim both as a lob threat and when catching the ball on the move and then having to dribble and elevate himself to finish with power. He's also a floor spacer who can pick and pop or space to the corner or play as a release valve above the break and capably hit 3's. Wood is averaging 23.3 points a game and even though the 3 ball isn't falling for him so far (25.9%), his 4.5 attempts a game create gravity and show that he needs to be accounted for out there.
As for Wall, he's not quite the full on athletic monster he once was, but he looks fully recovered from his achilles injury and bone spurs in his heel that cost him most of the previous two seasons. He's showing good burst off the dribble, good change of direction ability, and athleticism when finishing in the paint. Like every guard who gets slotted next to Harden, Wall is finding his way as an off ball worker who is mostly asked to just stand around as James does his dribble between the legs isolation show, but that Wall is scoring over 20 points a night and dishing out a handful of assits is great to see considering how much time he missed and the severity of his injuries.
Tonight, then, Houston presents an interesting problem for the Lakers. With an athletic stretch big and floor spacers all over the floor, this might not be the best night for Marc Gasol. Houston is sure to try to space him out and force him to defend at all 3 levels of the floor, be it when recovering to shooters or when switched onto Harden. The Lakers can try to counter some of that playing aggressively at the point of attack and running traps at Harden and scrambling behind it, but I'll be interested in seeing how long Gasol can hang in matchups that clearly do not favor him.
Things would be easier for the Lakers if AD plays, but after sitting out the last game it's not yet clear if he will be in the lineup tonight. If AD plays, he's a more natural matchup against Wood and when switching onto Harden. Considering Wood said that he "circles" games with AD on his calendar, I'd love to see AD play tonight and try to give Wood a taste of what wishing for this matchup can actually mean.
That said, if AD doesn't play or is limited in anyway, there's going to be a bigger responsibility on Harrell and Morris and Kuz to defend at all three levels. If those three do end up taking the bulk of the minutes at PF and C, we very well could see the Lakers get even more aggressive, not only by sending doubles, but by switching more screens to try to disrupt the flow of what the Rockets want to do and then sending those doubles after the fact.
Offensively, the Lakers would be wise to push the pace more than they have been. Even after adding Wood, the Rockets aren't a particularly athletic team and play a fairly slow pace. The Lakers would do well to get out in transition as much as possible, running off missed and made baskets and looking to exploit any footspeed deficiencies that might be on the floor. That starts with Shcröder, but it really means Bron needs to look to run a bit more. I think Caruso being back and having his legs under him more could help here too. As would getting KCP back, though it's also unclear if he'll be ready to go after missing the last several games with his sore ankle.
In any event, this is another road game for the Lakers in a month full of them. After a quick two game homestand, the Lakers are starting another 3 game trip in Houston today. Of their 16 games this month, 12 of them are on the road in January so continuing to show they can win in the other team's building will be important.
Where you can watch: 4pm start time on Spectrum SportsNet.