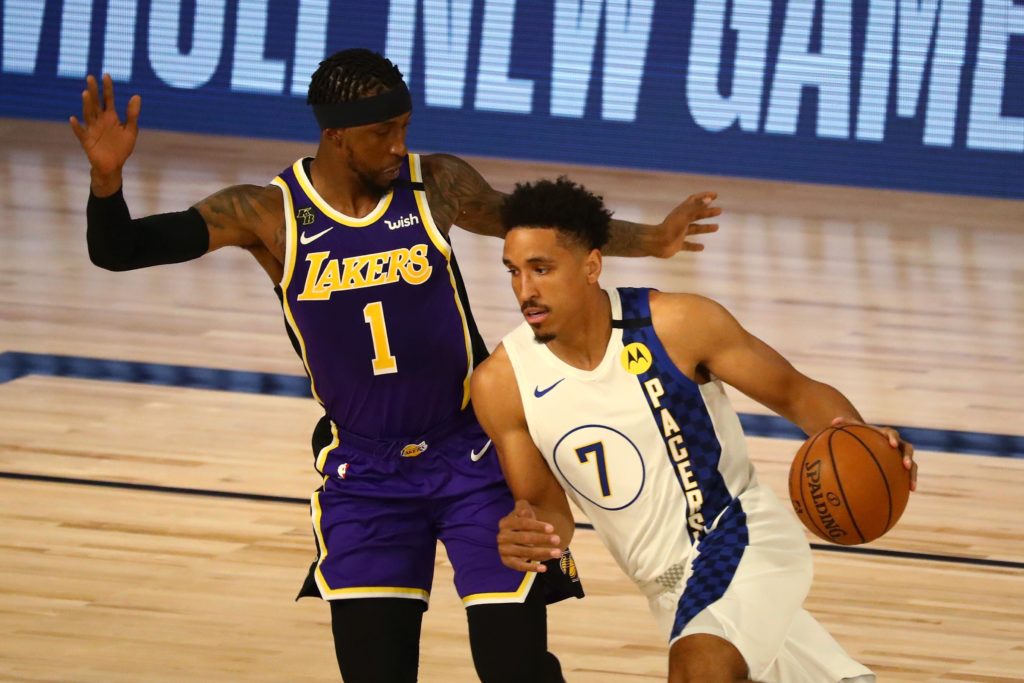 So, if there was one major thing to look forward to when the Lakers and Pacers matchup, it was would Dennis and LeBron return to the lineup. Well, we have our answer:
With both Bron and Dennis back, the Lakers are basically back to full strength. Alex Caruso is also probably available to play, but may still be held out as he deals with foot soreness. Otherwise, the Lakers are starting to get their guys back and these games can be meaningful from the standpoint of getting them all some run and some familiarity with each other. Beyond that, though, I have a confession…
…I'm going to be honest, the particulars of today's matchup between the Lakers and the Pacers aren't really on the front of my mind. Indy, after looking like a potential top 5 seed early in the year is no longer that. They're dealing with injuries, (reportedly) have issues with their head coach, and are now mostly looking more towards next season whether they make the playoffs or not. The Lakers, meanwhile, are still trying to leapfrog the Blazers and get to the 6th seed (and out of the play-in game) and a potential matchup with the Nuggets or the Clippers in the 1st round.
So, while how these teams matchup on the court will determine the results which will impact the standings, my mind is fast forwarding to the standings implications up front. For one, because the Pacers don't particularly interest me and, two, because the standings stuff is, truly, captivating. If the Lakers win today, the games on Sunday become so important for seeding purposes that monitoring the scoreboard of all these games will be a full time job. The most likely scenario is still that the Lakers end up 7th, the Blazers 6th, and the Mavs 5th. But there's still a chance the Lakers move up and there's a chance that the Clippers fall to 4th, maneuvering their way into a matchup with the Mavs in the process.
There's so much intrigue in the results right now, that I'm honestly not even caring about the process. This is so unlike me, but I'm just being honest. I'm truly just wanting to see how it all plays out and not quite as worried about how we get there.
Before I droll on any longer, then, I'm just going to say, enjoy today's game. If the Lakers win, they live to fight another day for the 6th seed (and a week off to rest and practice and prepare for the playoffs). If they lose, they'll know they'll be 7th and will either play the Warriors or the Grizzlies early next week for a chance to clinch a spot in the playoffs. We'll have more on all this later.
Where you can watch: 10:00am start time on Spectrum SportsNet.