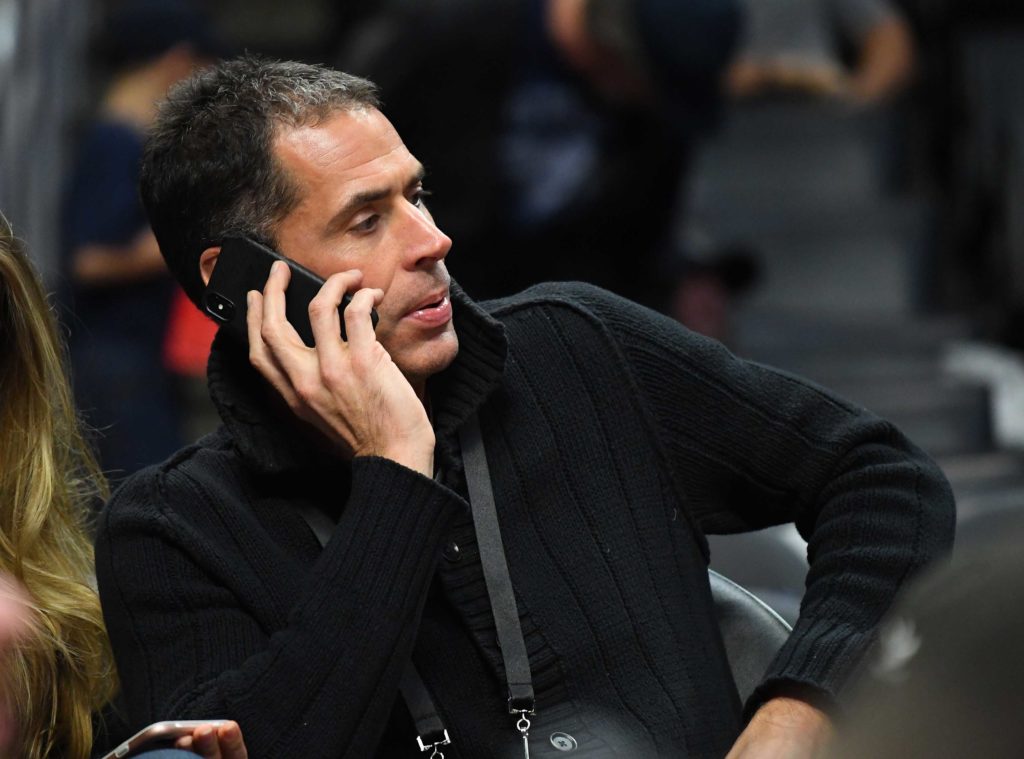 The Lakers are the league's punching bag and, in many ways it is well deserved. Dysfunction and public bungling of issues large and small used to be other organization's issues, but now live at the Lakers doorstep.
Even before Magic Johnson's sudden resignation, there was the Mike Brown firing and the too public way Mike D'Antoni was pitted against, and then chosen, over Phil Jackson. Then there was the hiring process and ultimate selection of Byron Scott to send Kobe Bryant into the sunset. Then, in the wake of Byron's predictable firing, there was the very quick pivot to Luke Walton. Then the dispatching of Jim Buss and Mitch Kupchak in favor of Magic Johnson and Rob Pelinka.
And all of it happened in a way where due diligence was abandoned in favor of stripped down searches that only included candidates who's NBA-ancestry-dot-com results show origins from the Great Western Forum.
In other words, the Lakers have done this to themselves. Yes, the spotlight shines brighter in Los Angeles and being the Lakers means a thirst for information about you at all times in order to feed the 24/7 news cycle. Knowing that the masses will never go hungry when consuming Lakers content, though, this organization has indulged them with Vegas style comps at the downstairs buffet.
What faces the Lakers, then, is not only a climb out of a public relations hole, but a stabilization that comes from actual sound decision making. The latter could influence the former and that would be the ultimate hope. But the latter is needed regardless, even without the narrative bump organizations that live in the spotlight so crave.
If you strip away the backdrop of all that's gotten them to where they are in the first place, it's not a leap to think they're moving — even if with baby steps — in the right direction. The team's coaching search has been…normal. Several qualified candidates have been identified. They have been interviewed once by Pelinka and once by a larger group that includes him, Jeanie Buss, and several other important people in the organization whose voices carry weight. Some of them have basketball experience (to varying levels of success) and some are just trusted confidants who have served as thought partners to Jeanie over the course of her career.
We can drag down these names if we want — Linda and Kurt Rambis are the easiest targets — but nary a decision made by people at the top of their respective industries are made without input from those around them they trust and who know them best.
Yes, ideally those same people are also subject matter experts in the field the Lakers are hoping to mine to find the best available person. But in the same way I might consult my wife or my mother for their input on a topic they only have a cursory relationship to, I don't think it's all that odd for Jeanie to consult with Linda Rambis (or Kurt Rambis or Tim Harris for that matter). These people have been in her circle and have actually been a part of the organization in times where success was experienced. I don't blame Jeanie for assigning value to their opinions.
This isn't to say I'm softening my stance on how I think she should be moving forward. Operating within a tight circle that has been insulated from perspectives outside your own can easily lead to tribalism and group-think that does not create optimal decision making. I'd like her to tap resources at her disposal, be it Adam Silver or any other number of the league's board of governors who might be able to offer insight that can be taken at face value and applied as more data points to decision making.
Not doing this can still yield positive results, but it brings into question the process which bore those results. And decisions made from circumvent process typically do not hold up to the rigor of thorough evaluation over long periods.
In saying all that, a big picture view of the Lakers remains interesting to me for the same reasons I wrote near the top of this piece. Strip away the noise around Rob Pelinka's trustworthiness in league circles or who Jeanie Buss confides in and we have a coaching search that parallels what you'd expect from most reasonable organizations. They appear to be substantive and thorough and not in the vein of the searches they've run in the recent past that produced Byron Scott and, dare I say it, Luke Walton.

If they make a good hire (and I believe any of the candidates currently in the running would be on that scale — though I have my preference), then go into the draft and make a good pick (or make a good trade using the pick), then go into free agency and make good decisions/sign good players…the Lakers would be trending in the right direction even as the questions about their process or who is in the room color the narrative negatively.
Ultimately, this is a results based league. And while the Lakers use a process not many on the outside can fully embrace, if they produce results the arguments against them will start to fall on deaf ears. Maybe that's all that matters. I'd argue it's not, but you can only yell into the void for so long before you tire out like Clubber Lang in Rocky 3. My sense is this, as much as vindication that comes with it, is what the Lakers are after.
And while I remain skeptical, I do believe they deserve their chance to try it their way. We'll all be ready to pounce if they fail, after all.