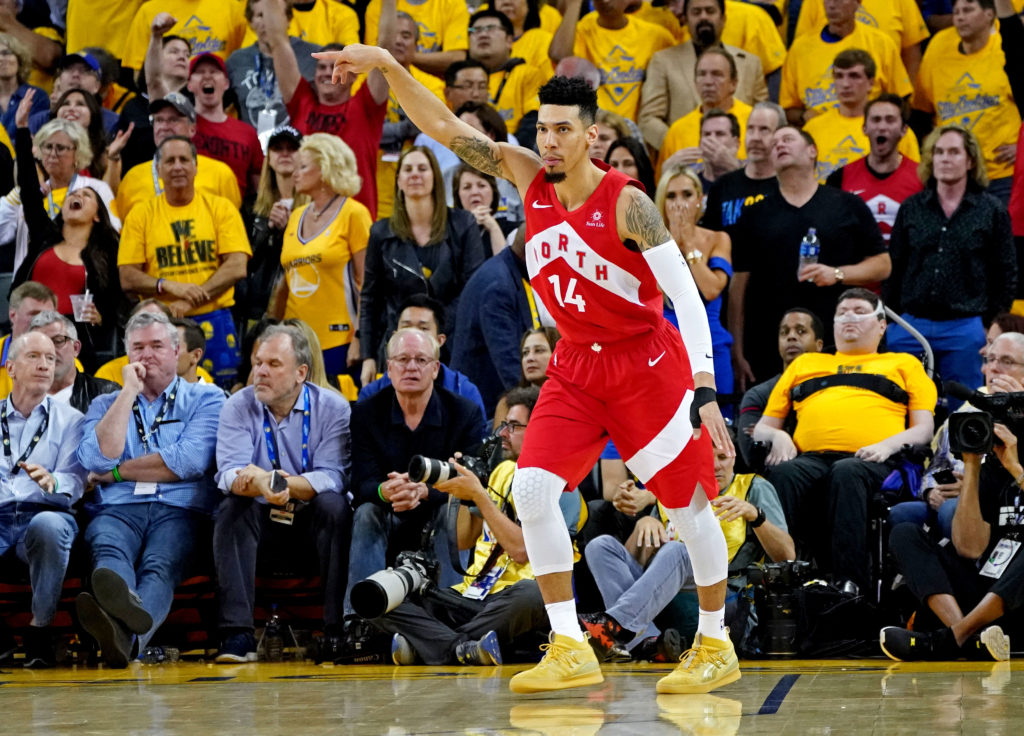 While the sting of losing Kawhi Leonard to the cross-town Clippers isn't likely to go away any time soon, the Lakers did get an agreement from another Raptors wing player on Friday night. Danny Green will be coming to play with LeBron James and Anthony Davis next season:
According to ESPN's Adrian Wojnarowski, Green will sign a 2-year deal worth $30 million.
Green may be viewed as a consolation prize by fans, but he's a wonderful fit next to LeBron and Davis. He remains one of the best defensive shooting guards in the league and his career 40% accuracy from behind the arc will provide much needed spacing not only for LeBron and Davis, but for the rest of his teammates every moment he's on the floor.
Beyond the tangible production on both ends of the floor, Green also brings the intangibles you'd want on a team hoping to make a deep run in the playoffs. He's won at the highest level on two different franchises, is a great teammate, and offers professionalism at every turn. He's basically the model player you'd want to slot onto this team at SG, offering exactly what you'd want from a personality standpoint while bringing the ideal 3&D skill set.
Lastly, I'm very happy that this is a 2-year deal and not anything longer. Green just turned 32, so this contract will pay him during his 33 and 34 year old seasons. Considering his archetype, I expect him to continue to provide value during those years, but anything beyond that would have started to give me pause. Further, while I expect Green to stick for both seasons, his contract instantly becomes one that is the right size and length should opportunities to make a trade come up in the next 12 months.
In saying all that, then, I really don't have any qualms about this deal. Sure, I might prefer a contract that was in the $10-12 million range, but a slight overpay at a position of need for one of the most in-demand skill sets is fine in my book.
Now, it's on to the next one. The Lakers have a roster to build.