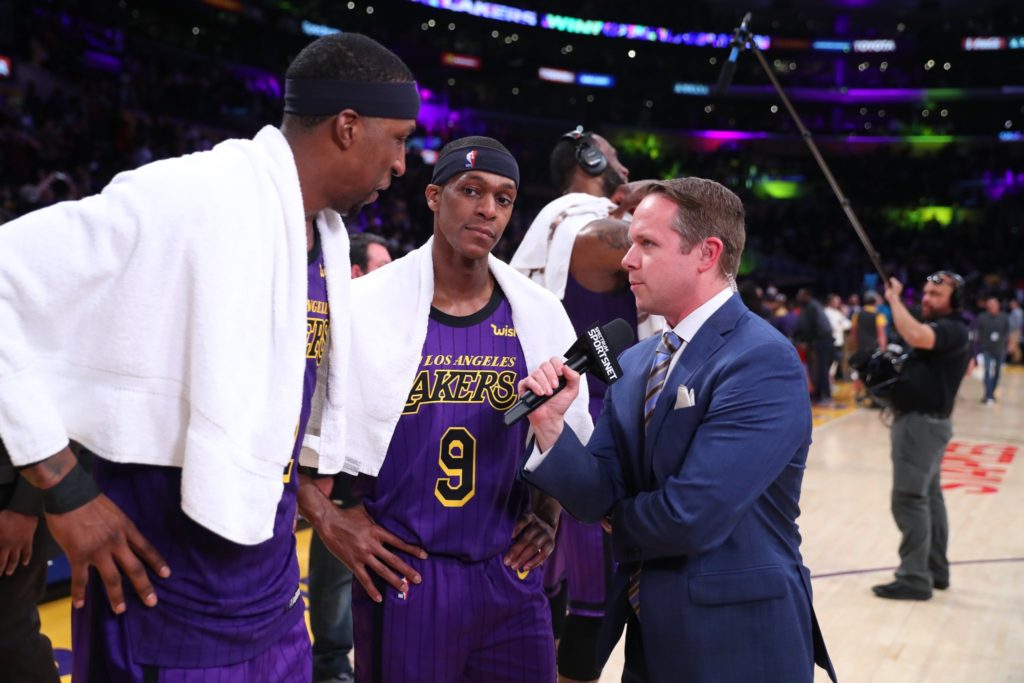 In this episode of the Laker Film Room Podcast, Pete and I talk with Lakers sideline reporter and lakers.com writer Mike Trudell to preview training camp.
We cover a lot of ground in this one, but start out talking about Frank Vogel's path to the NBA, how the traits and skills he used to finally get to and stick in the league will serve him with the Lakers, and what questions we still might have about his ability to handle the scrutiny and outside noise that comes with being the head coach of the Los Angeles Lakers.
From there we get into the nuts and bolts of the roster, specifically some of the position battles we're likely to see at point guard and center. Mike offers his two cents on who might have the upper hand between Rajon Rondo, Avery Bradley, and Alex Caruso when camp opens and then offers who he expects to start at center between JaVale McGee and the recently acquired Dwight Howard.
We close the pod getting into our general sense of the roster where it stands now and Mike explains why he remains focused on the LeBron/Anthony Davis pairing and how they can elevate the players around them rather than slipping back into heavy critiques or questions about the relative strengths and weaknesses of the other players on the roster. Mike acknowledges that those players do matter a great deal, but explains why he believes the types of opportunities they'll see next to LeBron and AD are likely to put them in better positions to succeed than they may have had in previous stops in their careers.
This was a good conversation and I hope you'll all give it a listen. You can do so below.
If you enjoy the Laker Film Room podcast, please subscribe, and rate and review in iTunes. Additionally, if you want to support the work we do here at Forum Blue & Gold, please consider donating via Paypal, Venmo, or supporting us monthly via Patreon.