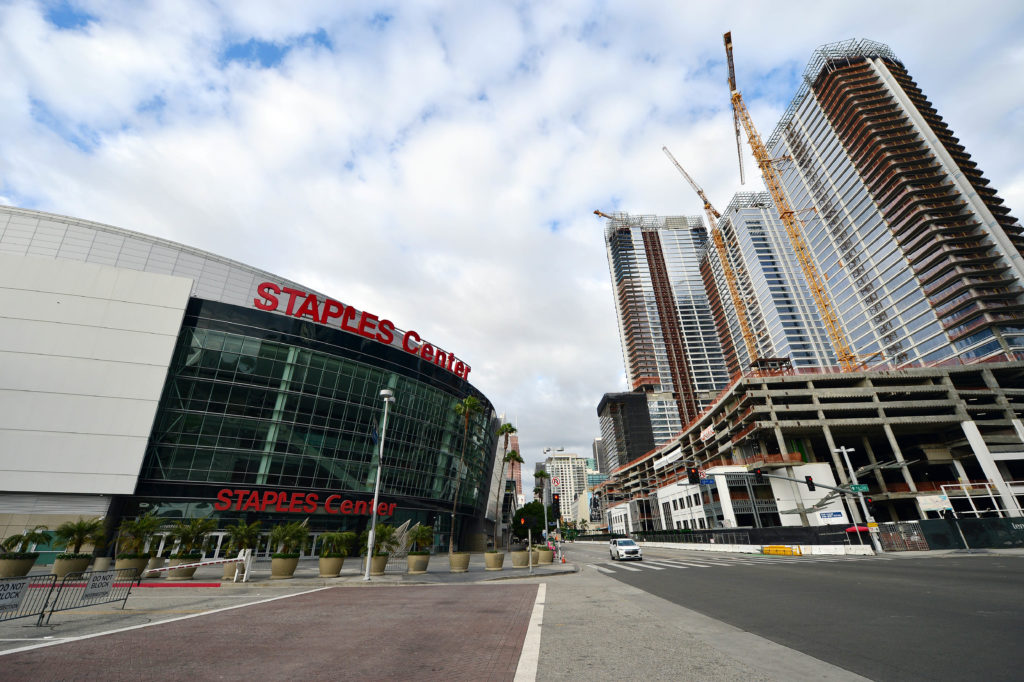 The phrase "uncharted territory" doesn't do this justice. Not only are there no maps, there are no compasses, no north star, no…nothing. Sports are gone for the foreseeable future, and it's very likely that the NBA's original plan to re-evaluate where things stand in 30 days is already out the window and wishful thinking.
On Sunday the Center for Disease Control recommended that events of more than 50 people be put on hold for at least 8 weeks. That guidance has triggered new conversations inside the NBA, leaving the league and its ownership groups believing their hiatus will last much longer than they'd originally hoped. Per ESPN's Adrian Wojnarowski:
NBA owners and executives are bracing for the possibility of mid-to-late June as a best-case scenario for the league's return, sources told ESPN on Sunday.

Fears exist of a season completely lost, especially based on what some experts see as the slow response of the United States to flatten the curve of the coronavirus and make testing available on a widespread basis. 
A mid-June return could trigger a timeline to complete this season that eliminates the remainder the regular season and transitions the league right into the playoffs:
All of this, of course, is just speculation, but it puts into stark light the issues facing the NBA as they, like the rest of the world, try to manage the COVID-19 pandemic. All our lives are, really, on hold. Here in California, Governor Gavin Newsom offered strong guidance for those over 65 years of age to self-isolate, for Bars/Pubs/Wineries to completely shut down, and for restaurants to stay open — though, while operating at 50% (or less) capacity.

I expect these types of measures to become the norm across the rest of the country soon — if not even more drastic measures to promote social distancing in order to flatten the curve and reduce the speed in which COVID-19 spreads.
All of this is certainly scary and concerning. The NBA is, of course, secondary to everyone's health and safety. But, as fans of the game, I think we're all still keeping an eye on how this evolves and whether we'll have a season at all whenever things normalize.
We'll keep you posed with more updates as we get them.