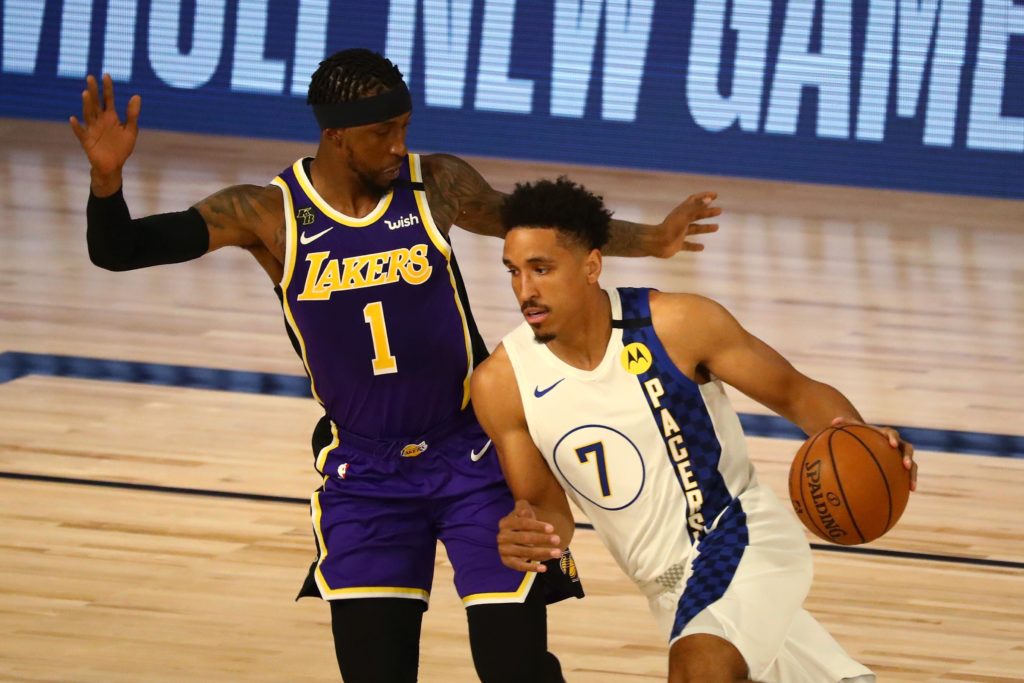 I've no clue what to expect from the Lakers tonight when they return to action vs. the Pacers after a much needed 9 days off over the All-Star break. LeBron James tells us "it's go time" for him and that he expects to begin his ramp up for the playoffs now. So, that's good news. That said, AD is still out, Marc Gasol is still out, and the first game back from this type of break normally involves a fair amount of rust.
The Lakers, then, could be sharp, carried by LeBron. They could need some time to find their groove again, particularly since they weren't playing their best ball anyway before their time off. Missing Gasol hurts their big man depth too, and the Pacers have two quality bigs in Myles Turner and Domantas Sabonis who can hurt you in different ways offensively — and with Turner being one of the best rim protectors in the league.
Like the Lakers, the Pacers weren't playing very well before the break, but they'll get Caris LeVert back on Saturday and the prospects of their season making a positive turn is surely on their mind. And, if you're them, why not get that train going right out of the gate with a win vs. the defending champs in their building, right? That said, as losers of 5 of their previous 6 games (with their lone win coming against the struggling Cavs), that train may have a hard time really getting going.
Under these circumstances, then, I'm looking more big picture rather than the matchup specific things that apply directly to the Pacers in order to win this game.
Is the team focused defensively? Do they have that bounce in their step that lets us know they're really engaged in the game? Are they shooting the 3-ball with confidence — particularly KCP, Dennis, Wes, and Keef? Are they looking to push the pace and hunt transition offense chances? How is the collective body language of the team (particularly LeBron) when mistakes get made (and we know there will be mistakes)?
Win or lose, these sorts of things matter. They speak to the perspective and approach of the team and can give us some insight into where they are mentally as they head into the 2nd half of the season that truly is important.
Because for all the handwringing about how this team played during their first 37 games, it will be these final 35 that serve as the runway for them to get to the level they'll need to in order to repeat. I'm not saying throw out the first half of the season, but if you'd asked if I'd prefer the Lakers play at a high level December through February or in March through May, I'd choose the latter every single time.
So, while the Lakers may still not be whole, the pursuit to get to their best in the part of the season that matters most begins tonight. And while the results interest me a great deal, I'm really looking at the process here and how they begin down this path. If they look like they have the right approach, I'll take that tonight — win or lose.
Where you can watch: 7:30pm start time on Spectrum SportsNet and NBA TV.