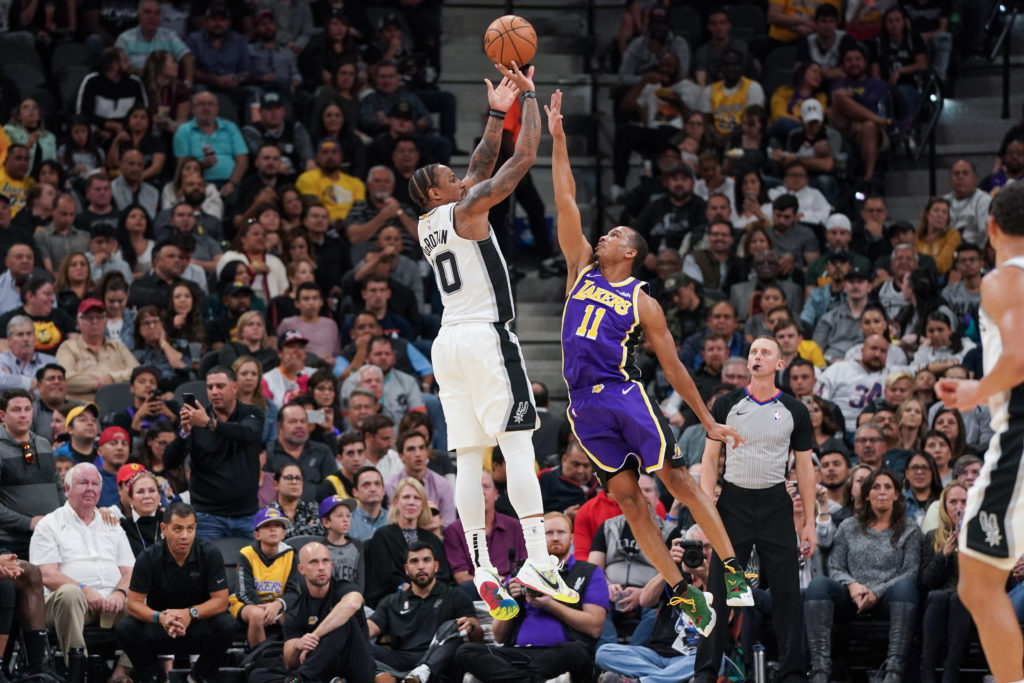 The Lakers announced via press release that an MRI taken on Thursday night revealed Avery Bradley has a hairline fracture in his right leg. The release specifies that the fracture is in a "non-weight bearing bone" and that Bradley will be re-evaluated in 1-2 weeks.
First, and I like to cover this upfront with all injuries, the key word on this timeline isn't the 1-2 weeks, but the "re-evaluation" part. Bradley is not expected to return in that time, but that is when he will be evaluated again to determine what the next steps might be.
Second, I'm not a doctor and do not pretend to play one on my Lakers blog, but after reading the aforementioned press release and doing some googling, it seems that the bone there's a fracture in (the fibula) only carries about 15% of the body's weight and that the "fibular head" where the fracture is located is near the knee. Further, a hairline fracture can also be deemed a stress fracture due to "overuse". Stress fractures in the fibula are usually considered low risk and there are not typically long term issues if rehabilitated correctly.

With all that out of the way, losing Bradley will hurt the Lakers. He's started in all 10 games he's played in (he missed the Bulls game after being kicked in the leg during the Lakers win over the Spurs) and has been a major contributor to the team's top ranked defense while showing more scoring punch and skill offensively than I thought he would when the team signed him. Replacing him, particularly defensively, will be difficult.
That said, the Lakers do have some options and I'd venture to guess that Alex Caruso will see his role increase even more without Bradley. Caruso is easily the team's next best defensive option at point guard and he's already shown a good chemistry with LeBron offensively. This makes him a natural candidate to move into the starting group and would allow the team to mostly keep their guard rotation and substitution patterns the same — particularly when LeBron goes out of the game.
Caruso has already seen his role grow since opening night, however, so it is not realistic for him to pick up all this burden. Expect to also see more minutes for KCP, Quinn Cook, and Rajon Rondo. In a roundabout way, this might also lead to some spot minutes for Jared Dudley, where he sees some time at one of the forward slots when the Lakers might have instead gone to a 3-guard lineup (that included Bradley if he were available).
All in all, though, the Lakers should be able to manage this okay. Luckily this isn't serious and Bradley will be back eventually. I do hope they take their time with him, however. His history of injury means I do not want him returning before he's 100% ready to go as I do not want him to risk re-injury.
That said, heal up, Avery Bradley. You'll be missed.