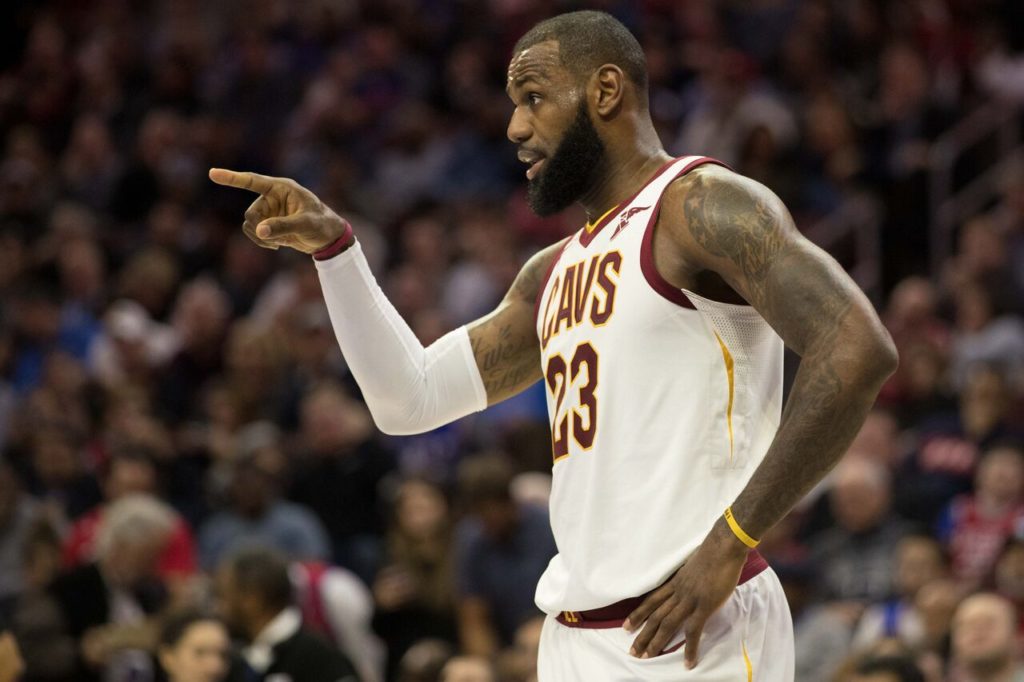 LeBron James is coming to the Lakers in a fashion few really believed he actually would: without another star player already on the roster or committed to joining him there.
When James left Cleveland for the Heat, he brought Chris Bosh with him to a team that already had Dwyane Wade. When he returned to Cleveland 4 years later, Kyrie Irving was already on the roster and the Cavs quickly committed to trading #1 overall pick Andrew Wiggins for Kevin Love. When LeBron joins a new team he simply has not done it alone and never has he done it without a clear all-star level player in the mix to supplement him.
Beyond that, though, he's not really ever gone to a team without more than one "young" player on the roster who would truly look to him as a mentor — and even with Kyrie one wonders if that's how he actually viewed James anyway. Kyrie was a 2-time all-star before LeBron came back and it's more than likely Kyrie felt he was ready to lead the Cavs as the clear cut best player, not be 2nd banana — even to the best player in the world.
The Lakers, though, have plenty of young players who will look to LeBron as not only the leader of and best player the team, but as someone to bounce ideas off of, someone to lean on for words of wisdom, and someone who can offer real guidance on everything from how to execute different coverages in the pick and roll to how to carry themselves as a professional on and off the court.
In an interview with Spectrum Sportsnet, Rajon Rondo has said that he expects LeBron to be a real benefit to Lonzo when he said that Lonzo "to have that much pressure at a young age, having a guy like LeBron that's going to be able to help him out, things that he may not understand how to go through but a guy like LeBron has."
It won't just be Lonzo, though, and it won't be limited to off the court stuff.
You don't think Ingram would love to pick LeBron's brain on how to scope out defensive coverages when working off the dribble?
You don't think Kuzma would love to get a better understanding of how to operate as an offensive centerpiece or the best ways to function as an off-ball worker and shooter via LeBron's experiences playing with Love and Bosh?
And in gettinbg back to Lonzo, you don't think it would be helpful for him to talk to LeBron about how to handle defenses which play off coverage and don't respect your jumper or how to be able to attack defenses which play you for the pass?
These are just a few examples, but there are countless more.
I understand that LeBron won't be the only veteran on the team. Rondo has already spoken extensively about how he can not only help Lonzo, but how he can can be a mentor for this group of young guys in general:
I've done a pretty good job of going into the mentorship stage of my career these last couple of years helping young guys develop, not necessarily on the court but even more so off the court. Julst himping them become young men, learn how to conduct business off teh court. It's not like a father figure, but just someone whos been through a lot of things they'll go through initially.
This is all great and I honestly look forward to Rondo, one of the smartest players in the league, offering guidance to these young guys and helping them mature not only as players, but as people.
But, LeBron is the game's best player. He's not only a skilled tactician, but he's also a physical force who also thinks the game at an elite level. He can offer guidance and be a mentor in every single aspect of the game — from scoring to passing to defense to in-game adjustments to rebounding to understanding angles to…you name it.
LeBron has never really had to do this before — at least not to the level nor the frequency he'll have the opportunity to do with these Lakers. This team could have as many as seven players who enter the year with two years or fewer of NBA experience under their belts. At least our of those seven (Ingram, Lonzo, Kuzma, and Josh Hart) will be rotation players.
I fully expect LeBron to embrace these guys as teammates and guys who can truly help him and the team win games. But as someone who hasn't played on a team this young since, maybe his first two or three years in the league, I think it's fair to wonder exactly how quickly he adapts to a role where he's not just the team's best player, but also as someone who is being looked to in the ways the Lakers young guys will look to him.
Remember, LeBron signed off on Wiggins getting shown the door in favor of Love. Unless there's a major trade which shakes up the roster, I don't see the Lakers jettisoning even one of these young guys, to say nothing of two or three of them. So, the expectation is that he's going to be tied to these young guys for at least the following season and maybe even longer.
And with that, we're going to get to find out if LeBron is ready to be a mentor. And, honestly, I can't wait to see if he can be. Because if he can be a mentor at even half the level of his actual game, his imprint on this roster will go well beyond his individual numbers and contributions to the boxscore.
Quotes provided by Lakers Media Relations.